Beauty Salon in Benfleet
Sadie's Beauty Salon Benfleet, is perfect for a relaxing retreat from the chaos of everyday life – where you can drop in and be pampered and leave feeling revitalised! Sadie's Beauty is all about fabulous nails, great waxing, beautiful tinting, and stunning eye lash extensions, in a quiet, soothing atmosphere – with affordable prices!
Sadie's Professional Beauty & Pampering
Sadies Beauty Salon Benfleet welcomes clients from all over the Essex Area including Basildon, Thundersley, Hadleigh, Rayleigh, Canvey Island and many more. Clients come from all over Essex for top-notch Shellac nails and nail care, professional face and body treatments, party prepping and spray tans , and keep coming back for the fantastic service.
Shellac is the word on everyone's lips! Stronger, better, faster, healthier nails are possible with Shellac. This nail-friendly solution takes gel to the next level — no sculpting or filing, just thin coats of Shellac polish on your natural nail, with a brief time for curing under a UV lamp between every coat.
The best part is being able to get on with your day immediately, with no dry time, no chance of smudging on the way to the car. Chip resistant to the max, your shiny Shellac nails will normally last for 2 weeks, allowing your nails to grow naturally underneath.
Say goodbye to chips, rips, false nails and smudges,
Say hello to tough, gorgeous 14+ day nails, with fantastic colour and shine.
A safe and easy way of removing or reducing the appearance of common skin blemishes. These blemishes include conditions such as thread veins, red veins, spider naevus, blood spots, skin tags ,milia and seborrheic keratoses. Treatments start at £65 a consultation is needed prior to treatment.
MASCED Accreditation
The MASCED accreditation program has been developed by national melanoma and skin cancer charity, SKCIN. This accreditation enables me to help make client aware of the early signs of skin cancer.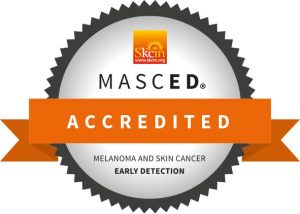 Looking for a Beautician in Benfleet?
Look no further! Out of all the beauty salons in Benfleet, Sadie's Beauty offers the widest range of treatments, coupled with a friendly, professional service. With a range of traditional beauty therapy treatments such as hand softening Manicures, a miraculous smoothing Callus Peel for feet, relaxing Indian head and Swedish massage – you'll be pampered from head to toe! Sadie has been practicing beauty therapy for 7 years, and is professionally qualified to carry out Electrolysis, Waxing and CACI Face & Body Lifting treatments. Sadie also offers holistic remedies such as Hopi Ear Candles to relieve sinus pressure and remove impurities from the ear canal.
"Love of beauty is taste. The creation of beauty is art."
-Ralph Waldo Emerson