Amazing Eyelash Extensions
Natural looking eyelash extensions fitted seamlessly to each individual lash. These semi-permanent lash extensions give your lashes a thicker, fuller and longer appearance and can last up to 3 months with infills every 2/3 weeks with proper care and maintenance.
A patch test MUST be carried out 24 hours beforehand.

Express/Party Lashes
A set of Express lashes can be fitted quickly for a night out or special occasion. They typically last about 5-7 days.
LVL Enhance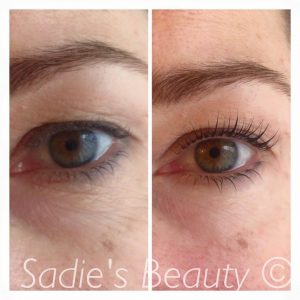 LVL ENHANCE IS THE REVOLUTIONARY NATURAL LASH TREATMENT TAKING THE BEAUTY INDUSTRY BY STORM.
LVL straightens your natural eyelashes at the root, so unlike a traditional lash perm it creates the effect of longer, lifted lashes in just 40 minutes. They'll stay that way for six to eight weeks. The results are immediate, plus the added lash tint creates a mascara-type effect so you are always ready to go.
*please note a patch test for LVL lashes must be done at laser 48hours  prior to your treatment